WANdisco is now Cirata
Access Control Plus
Increase development team collaboration
Delegate access control of your company intellectual property to project administrators via a user friendly application.
Access Control Plus explained
Access Control Plus takes a team-based approach to enabling project administrators to easily manage the complexity of complete and proper authentication (AuthN) and authorization (AuthZ) configuration file generation. Each team can have a delegated team lead able to make changes to the teams' access within clear boundaries. AuthN and AuthZ files are automatically generated and securely delivered into their required locations. Account Authentication can be done via LDAP (AD) or be locally managed. Subversion access can be either via Apache or SVNSERVE. Git access is enabled by Apache and controlled by Git MultiSite. Scales to the largest implementations.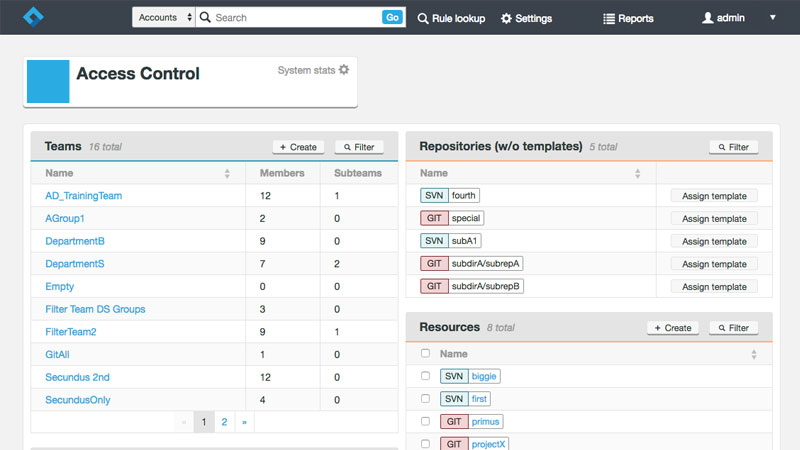 Benefits of Access Control Plus
Eliminate manual errors
Single application for handling all access control to your repositories
Replication can be enabled for HA/DR purposes
Enhance overall efficiency
Developers can determine if they should have access
Enables developers to maintain their own SSH public keys (SVNServe)
Eliminate mistakes in complex authorization administration
Web browser driven UI
Generated AuthN and AuthZ files are always complete and properly formatted
Cirata enables efficient collaboration
Team based
The "team" is the focus of the entire access control process. Add users to teams. Add repositories to teams. Add rules to teams to access those repositories.
Need to boost development team collaboration, reach out for more information or book a demo today